Susan Kingsley
Listing Specialist and Real Estate Professional BRE# 01447701 | 925-381-4693 | Susan@ThisFeelsLikeHome.com
---
Tari Peckham 
Licensed Transaction Coordinator | BRE# 01888237
---
Tari Peckham worked for many years as the Transaction Coordinator and administrative assistant for one of California's top agents.  She is a licensed Realtor and has a Marketing degree from San Francisco State University. She is considered one of the very best transaction coordinators in the industry.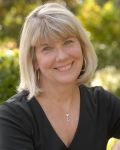 Donna Lynch 
Lead Designer/Co-Owner – Welcome Home Staging
---
Donna Lynch is part of the Welcome Home Staging team and a true asset to Susan Kingsley's Team. She brings over 30 years of experience in the furniture industry which lead to her success in the staging business. Donna is professional, reliable and it's no wonder Susan trusts and recommends her to stage her client's homes. The consistent comments from Realtors and buyers is, "Who did you use to stage this home? It is beautiful!" Welcome Home Furniture has a huge warehouse and is the primary source of furniture for most other stagers in the area. There are many very good stagers in the area, but Susan, and her clients, believe that Donna is the best.
Julie Giampaoli
Design Consultant
---
Julie started Showcase Your Place  in June 2002. In 2012 Julie made the transition from staging full time to consulting prior to staging. Julie's keen eye picks up details that make the difference when a seller is preparing their home for sale. In the prior 8 years, Julie staged all of Susan's listings with consistently fabulous results and raves from sellers and buyers. Julie's consultations offer the level of expertise that every seller needs as they begin the process of selling their home for top dollar. Julie says, "Staging is the creation of dreams. When staging a home, I strive to showcase all aspects of the property and make it appealing to as many potential buyers as possible. The ultimate tangible goal of staging is to get the best price for the home in the least amount of time."